Day Camp
Okay partners– saddle up for a day of fun at the Ranch. Campers enjoy a day of activity that is monitored by one of our "ranch-hands".
The Corral offers city dogs a chance to play in their own over-sized play yard, swim in the watering hole, and play with toys and other campers.
Day camp provides dogs supervised socialization with other dogs and enough exercise during the day so they can come home and relax with their family.
Sign your dog up for Doggie Day Camp today at the Corral and you can be sure that your dog will have a great time! (He probably won't even miss you while you are gone.)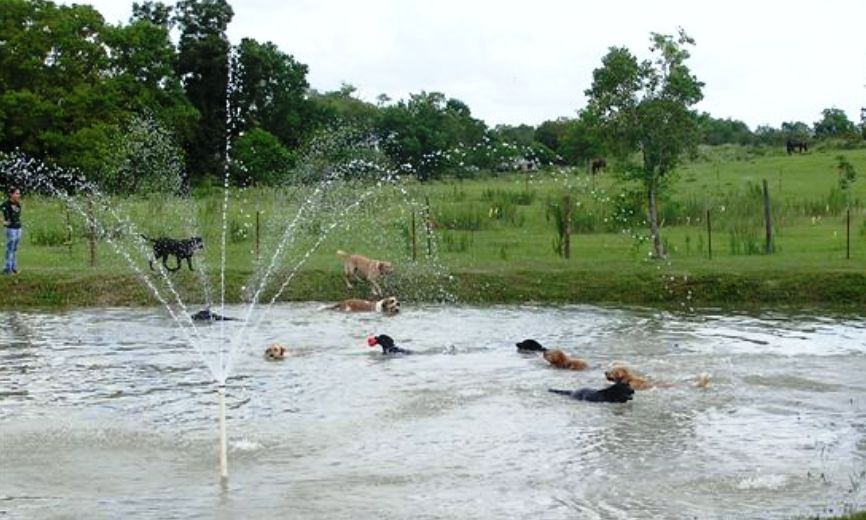 All pets participating in Day Camp must be spayed or neutered, show no signs of aggression or extreme dominance, and current on all required vaccinations.
A trained ranch hand can evaluate your dog first to make sure they are going to enjoy day camp to the fullest.
Call if you have any questions.
---
Waggin' Tails Pet Ranch, LLC
7631 Katy Fulshear Rd.
Fulshear, TX 77441
Phone: 281-533-0500
Fax: 281-533-0501
email: info@waggintailspetranch.com
 www.waggintailspetranch.com